Zachariyayude Garbhinikal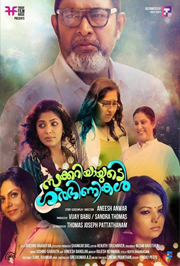 Overview
Cine Shore Rating:
3.0 The film could have been much more better but still is watchable for its novel theme.
The movie is taken as a tribute to motherhood. It tells the story of a gynaecologist Zackharia (Lal) and 4 pregnant women who come to him for the treatment. Film deals with the flashbacks of each woman and their delivery.
Lal has done a very good job while Rima and Asha are also decent. But it's Geetha who after a long time got a role of substance and she absolutely nailed it. The theme and script is novel and the presentation by the debutant director is really good. The music department is good with good songs. The visuals are neat and in sync to the movie. On the flip side, Sanusha's performance is a dampener while some of Rima's dialogues weren't clear due to the slang.
The first half is good but the 2nd half especially the initial portions are a bit slow. Overall, the film has a soul to it.
Rating: 3/5