Utopiayile Rajavu Malayalam Movie Review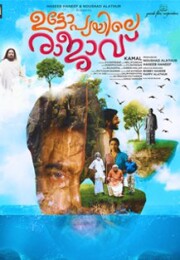 Overview of Utopiayile Rajavu Malayalam Movie Review
Cine Shore Rating:
2.5 Wasted Opportunity.
PLOT – Utopiayile Rajavu Malayalam Movie Review
C.P Swathanthran [Mammootty] is a politically ambitious person, who is more keen to get fame and name and has nothing to do with social responsibilities. He has a team including self proclaimed former revolutionaries who motivate C.P for wanted and unwanted cases.
PERFORMANCE – Utopiayile Rajavu Malayalam Movie Review
Mammootty once again looks ravishing. But the same cannot be said about his characterisation. It lacks clarity, though Mammootty tries his best to carry the role. In a satire like these we love to see the hero himself taking the centre stage in comedy sequences, but here our hero looks sidelined most of the time. Jewel in her debut is convincing and confident, but her dubbing could have been better. Looks like she is here to stay. Marimaayam fame Sreekumar is entertaining in his role, but he deserved even better one liners. Sunil Sugatha is okay while Joy Mathew does his job. The film has lots of artists like K.P.S.C Lalitha, Janardhanan, Nandu etc., but most of their roles are half baked.
STORY – SCREENPLAY – DIRECTION – Utopiayile Rajavu Malayalam Movie Review
The film, in fact had something to say. But a potential subject is said in an uninteresting manner. While the screenplay is drab for most of the time, the much needed one liners are ineffective. Thus, when a lot of things are happening to evoke laughs, nothing works actually sans a very few. Said as a political satire, comedies should have been worked more than anything [Like a Vellimoonga] but here those looks forced and thus failing to get the audience engaged. P.S Rafeeque who had a decent script last time [Aamen] had a director [Lijo Jose] who narrated it in very much fresh manner and that's what lacked here. Kamal, who struck back with Celluloid andNadan last time failed to handle things well this time. The only portions where it worked is the last half an hour or so where things got a bit serious.
TECHNICAL DEPARTMENT – Utopiayile Rajavu Malayalam Movie Review
The film is complimented by rich frames and interesting music, butediting looks pale which may be a result of ineffective scenes too. Inshort, technically it is satisfactory.
ANALYSIS – Utopiayile Rajavu Malayalam Movie Review
Making a film involves intention and execution. The team of 'Utopiaile Rajav' was right in the former act but failed in the latter. A film with a right intention should have that much contribution in writing and direction. For most of the portions these two departments don't work in the favour film. But as said above the last 30 minutes of the movie works well. Quite unfortunately, it was too late. Overall, it would have been a very good satire if the comedies and the screenplay was well written until the last portions.