Nee-Na Malayalam Movie Review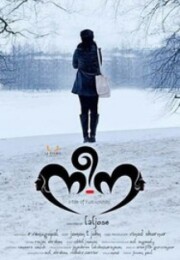 Overview of Nee-Na Malayalam Movie Review
Cine Shore Rating:
2.5 Too slow.
PLOT – Nee-Na Malayalam Movie Review
Neena [Deepti Sati], is a carefree girl with unique characteristics. Professionally, she is the creative director of an Ad company based in Kochi, headed by VP [Vijay Babu]. In one of her colleague's words Neena is a 'talent with a lot of tantrums'. VP, on the other hand is just placed in Kochi with his wife Nalini [Ann Augustine] and only son. The film revolves around the relationship between VP and Neena
PERFORMANCE – Nee-Na Malayalam Movie Review
To quote director Lal Jose's words, Deepti is the best newcomer, he has worked with. But one feels he has introduced better talents before as Deepti fails to make a mark. One cannot blame her too, because it is somewhat a complex character, one could get to a launch. Nevertheless, she is okay. Vijay Babu looks comfortable as a matured family guy and never goes over his characters subtleness. Ann does a neat job. Chemban Vinod, Sunil Sugatha etc does their job in brief roles.
STORY – SCREENPLAY – DIRECTION – Nee-Na Malayalam Movie Review
The film's plot revolves around the extra marital relationship, which is dealt a numerous times in Malayalam. The difference here is meant to be the characterisation of Neena, which is the core point of the writer Venugopal. But unfortunately the character itself becomes mediocre with a lot of unconvincing angles written to build it. When the writer and director wanted to make her bold, the uninspiring subplots around her makes her weak. The screenplay is decent in the first half, but fails to bring an impact in the second half. Dialogues are crucial for these kind of films and they are written well. Lal Jose who uses to elevate a simple script couldn't take it on from an average graph mainly because of the snail paced narration.
TECHNICAL DEPARTMENT – Nee-Na Malayalam Movie Review
Joemon's cinematography is superb with the right shades according the mood of the film. Ranjan Abraham's editing is fair. Songs from Nikhil are passable, but Bijibal has done a good job with the re-recording.
ANALYSIS – Picket 42 Malayalam Movie Review
The film starts with a lot of promise, but to the halfway mark it just gives a decent impression. Few scenes are dealt well, but few looks average. The flashback scenes of Neena don't make any impact. Post intermission films become too much slow and just remains ordinary. Overall, it is just an okay watch from Lal Jose after much promise in the beginning.