Kali Malayalam Movie Review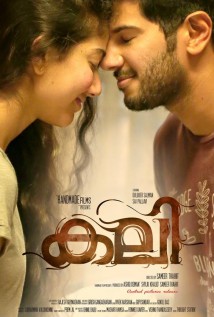 Overview of Kali Malayalam Movie Review
Cine Shore Rating:
2.75

PLOT – Kali Malayalam Movie Review
Siddharth [Dulquer Salmaan] is a short tempered youngster who can't even handle a simple disturbance. He is married to Anjali [Sai Pallavi] who also gets affected by Siddhu's temper issues. While in a journey, the couple gets into a trouble which is much above they could think and thats what said in Samir Thahirs Kali.
PERFORMANCE – Kali Malayalam Movie Review
Dulquer Salmaan is very focused in his character selection and Kali too has a novel angle in terms of characterisation. He is terrific as Siddharth and makes the character very much believable. Sai Pallavi is fitting in her second outing and she too gives a real performance. The film doesn't have much characters but those in the play like Shoubin Shaheer, Vinayakan, Chemban are good enough. V.K Prakash does the character of Siddharths father and he is okay.
STORY – SCREENPLAY – DIRECTION – Kali Malayalam Movie Review
The film is character driven and it moves on the shoulder of the protagonist. There is a plot, but is very much limited when you consider the promise it gives in the beginning. Screenplay is neat in first half but remains mediocre in the later half without any surprises or sub plots. Thus, even under a less than 120 minutes runtime it tests the patience after a point. Direction is adequate.
TECHNICAL DEPARTMENT – Kali Malayalam Movie Review
Girish Gangadharan who made a brilliant start with NPCB continues his good work in Kali too. Thrills are quiet good with a realistic touch. Gopi Sundars music is in sync with the movie.
ANALYSIS – Kali Malayalam Movie Review
Kali starts off with many promises and moves swiftly till the interval. Second half is quiet experimental which doesn't look fitting with the first half. Still it has its moments but ends up abruptly without a convincing end. Overall it is an above average fair which could have been a lot better with a more gripping screenplay in the second half.