Iyobinte Pusthakam Malayalam Movie review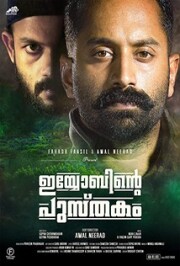 Overview of Iyobinte Pusthakam Review
Cine Shore Rating:
3.0 Needed a bit more hardwork.
PLOT – Iyobinte Pusthakam Malayalam Movie
The film is narrated as a flashback by T.G Ravi's character. It says the tale of Iyob (Lal) who was close to British officials and his family life. Aloshi (Fahadh), is Iyob's youngest son who comes back after studies and how their lives changes is said in Iyobinte Pusthakam.
PERFORMANCE – Iyobinte Pusthakam Film
Fahadh is good in the lead role. He is your typical Amal Neerad character with fewer dialogues and more actions. He has got some intense sequences and does it with his usual ease. But lacks that presence which is the strong hold of many previous characters of Amal Neerad. Jayasurya is okay and the character doesn't ask something great from him too. Lal's character is nothing new to him, but he does his duty here. Padmpariya, Chemban Vinod, Isha, Vinayakan etc. fits the bill.
STORY – SCREENPLAY – DIRECTION - Iyobinte Pusthakam
The basic story of the film had a potential for a classic on screen. Its a period film and placed at the pre-independence era and needed careful writing and handling. In a way the writer and director does a satisfactory work but a lot was possible with the plot. The impressive writing in the first half is not visible in the second half and is more like a usual Amal Neerad flick with revenge, guns, actions etc. The writers shows some glitz partly. Direction is neat and this time around Amal has played less with slow motions for which he his usually criticized.
TECHNICAL DEPARTMENT – Iyobinte Pusthakam Malayalam Film
Amal himself has handled the cinematography and is again at his best. The locales, settings and colour grades, all gives the required aesthetic pleasure. Songs are okay but the much talked item song by Amala Paul disappoints. Art direction is authentic and editing is desirable apart from the stretched length. Background scores are riveting. Amal and Fahadh requires a huge round of applause for spending a good investment to bring the best possible visual appeal for a not-so commercial flick like this.
ANALYSIS – Iyobinte Pusthakam Malayalam Movie Review
The film opens with a bang and the first half is superb with lot of events happening around. But the second half leaves a lot to desire, as it has a bit lag and more like a usual Amal Neerad flick as said above. It doesn't mean that it is bad or not watchable but after getting a potential plot like this one expects a lot from the writer-director duo in the later half. Nevertheless, Iyobinte Pusthakam is decent watch if you can swallow this small hiccups, and is one of the best works of Amal on comparison. If at all the writing was sharp in the later part as earlier, this one had enough ingredients to call as a classic.