Ranbir Celebrates Without Katrina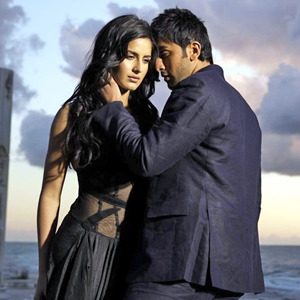 They are one of Bollywood's hottest couples at the moment, Ranbir Kapoor and Katrina Kaif. The couple were reportedly planning to go for a trip to New York but Kat fell ill at the last moment. Ranbir didn't cancel the plan and went to New York. The actor has been hit the failure of his latest film Besharam but seemed unmoved by it saying that success and failure are both part of the game.
The actor has been reportedly having a ball over there and what has been surprising is a photograph that has been circulating the internet for the past few days. The picture has a foreigner posing with Ranbir. The details of the girl are unknown and amidst this confusion, the fever-struck Katrina decided to make her way to New York. What will happen next is anyone's guess!