One South Actor Tried To Misbehave With Me : Radhika Apte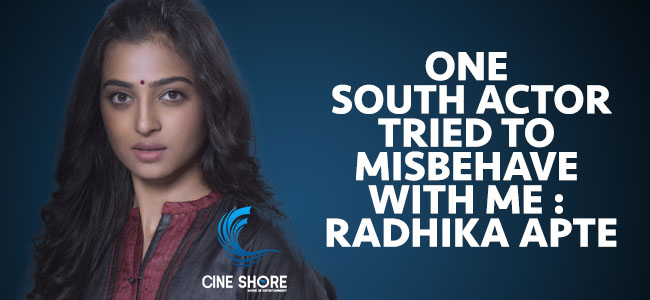 Radhika Apte has nowadays become an accomplished actress as she is one of those heroines who is not only good in looks but also blessed with huge talent. She has proved that in a Bollywood lot of times and it was Kabali the recent Rajni starrer which gave her more popularity down South, who has done few Telugu flick with top actors. The actress, who is now receiving great accolades from critics and movie lovers for her bold avatar in the latest English film 'Parched', has lately come up with some shocking revelations. It is not a top secret in Bollywood that there is this act called 'Casting Couch'. For starters, it is something where actresses are given roles in films in return of sexual favours for casting director, producers, etc. Though the term is not common in the South, this act is common including Malayalam too as many heroines have shared their bad experiences openly and otherwise.
Coming back to Radhika Apte, the actress spills the beans on some experiences of her. "I know there are many actors who have gone through this so called casting couch, but I was lucky enough to not go across people like that. But yeah, there are few incidents like a South Actor calling in my hotel room and trying to flirt with me and I was rude to him with the reply. This guy later fought with me after this and I was practical enough to handle that. Then There was this guy calling and saying that they are going to make this film in Bollywood, and if I am okay to sleep with some guy on their team. But I just laughed at him and asked to go to hell", pauses Radhika. The actress was talking to the media about 'Parched' and she was sharing how she has to perform this bold character on screen with the right balance of sensuality and emotions.