Koratala Siva Opens Upon Inlusion Of Mohanlal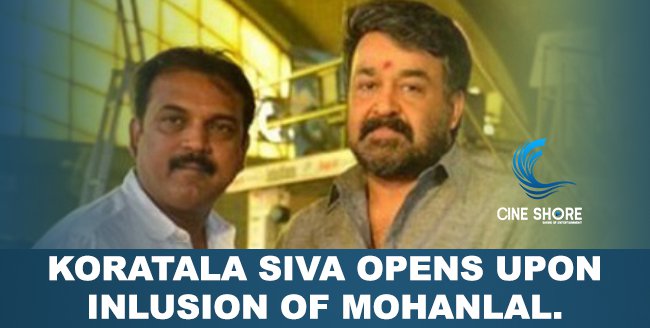 It has been a big question from day 1 'Why Mohanlal in a Telugu film when you have many stars in Telugu, with whom the audience can associate better..?' It is not only a curious query for Telugu audience, but Malayalam too. A couple of years back when Mohanlal joined with Vijay in 'Jilla', his fans weren't satisfied with his role, as they felt it was a character with less impact. Same concern can be seen from the fans of the star by this time around too, but here is director of Janatha Garage, Koratala Siva clears the air with his clarification statement. According to him both the characters of NTR and Mohanlal will have equal importance with good emotional angle and heroism. The flashback portions will have Mohanlal taking the central stage and those portions are said to be the main base for the films rest of the proceedings.
Earlier, the director had two big veteran hero's doing supporting roles to his lead actors. If it was Sathyaraj, who was cast opposite Prabhas in Mirchi, it was Jagapathi Babu opposite Mahesh Babu in Srimanthudu. The same formula is seen again in his third outing with a big hero complementing the lead actor NTR.
Meanwhile ask Koratala Siva about why Mohanlal, in the film when you had many other stars available in your industry here is what he has to say. "A lot of people asked me why not an actor from our industry instead of Mohanlal. Right now, I won't answer that question and it is left to the big screen. Still, I would like to tell them why him. It is because I wanted an actor of his stature for this role. Moreover, there are similarities i found in NTR and Mohanlal and they make a solid combo from my point of view".
Janatha Garage is all set for a Thursday release with early premieres confirmed for Wednesday evening in overseas. The stakes are big and pre release buzz for the movie is positive. All eyes to Thursday.