60 Crores Worth Home For Aamir Khan!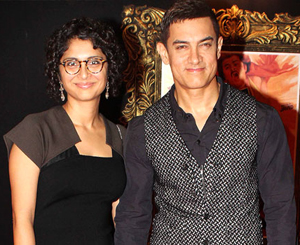 Loving your wife is a very good thing and so is fulfilling her wishes. But Aamir Khan seems to have taken this a little too seriously! It so happens that his wife Kiran was impressed by a flat near the sea side and that was priced at a whopping 60 crores! Well what did Aamir do? Nothing much except that the 5000 square feet flat that has 2 floors now belongs exclusively to Mr and Mrs.Aamir Khan!
It seems that these are nice times to be a Bollywood superstar's wife as it was only last week that Hrithik Roshan gifted his wife Suzanne a flat worth 25 crores!