Selvandhan ( Srimanthudu ) 7 days Kerala Collection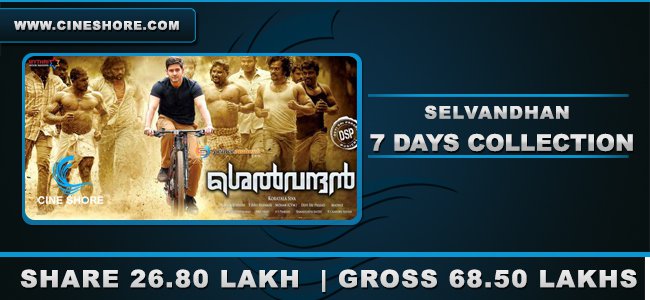 Selvandhan, the Tamil dubbed version of Srimanthudu has turned out to be a profitable venture for Sopanam films. The film has grossed around a 68.50 Lakhs with a share of 26.80 Lakhs. Finished at around 15 lakhs including all, it will add up a little more before finished its run here.
Gross : 68.50 Lakh
Share : 26.80 Lakh
Verdict :- Excellent Opening.