Bangalore Days vs Premam 1st weekend – An analysis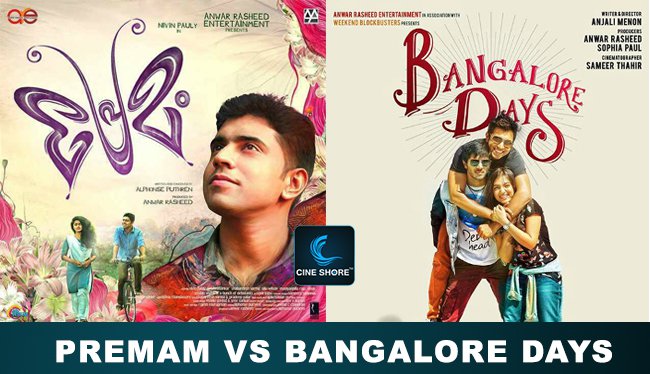 Looks like Premam is all set to break the 1st week record of Bangalore Days as the films per screen average is above the latter. A short analysis just for our readers as per some requests.
1. Bangalore Days released in a dozen more screens and the 1st day gross was 1.58 crore. Where as Premam took around a gross of 1.43 crore from 75+ screens.
2. While Bangalore Days didn't have a strong opposition Premam took it with a Tamil biggie Masss starring Surya.
3. The first weekend gross Bangalore Days were 4.89 while Premam has almost reached it by doing around a business in 4.82 again from lesser screens.
Thus, while one looks how the film is trending this one is all set to write a new record for Malayalam films for the 1st week.