Philips and The Monkey Pen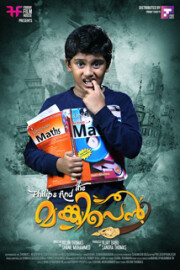 Overview
Cine Shore Rating:
4.0 Rewind your childhood days and grab a ticket!
Plot : Ryan Philip (Master Sanoop) is a very typically naughty kid. Philip (Jayasurya) and Sameera (Remya Nambeesan) are his parents who belong to different religions. Ryan is terribly weak in Maths and always gets punished by his teacher Pappan (Vijay Babu). Ryan's fate changes once he gets a monkey pen. What happens thereafter is what the film is all about.
Perfomances : Master Sanoop did a very impressive job as the naughty Ryan. Jayasurya and Remya performed well too giving a realistic feel to the film. Vijay Babu and the kids were brilliant as well. Mukesh and Innocent shone in their brief roles.
Technical Department : Hats off to the director duo Rojin Philip-Shanil Mohammed and crew for giving us a memorable film that takes us back to our childhood days. The realistic portrayal is achieved through excellent cinematography and narration. Music by Rahul is nice as well.
Analysis : On the whole, 'Philips and the Monkey Pen' is a well crafted family entertainer that blends humor along with a good message. It is a perfect movie to watch with your family. The film is a nostalgic journey of our childhood and is sure to bring back memories. Hardly any negatives to harp about and it is a strongly recommended film! Surely one of the best films of 2013!
Rating : 4/5