Idukki Gold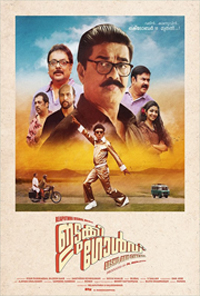 Overview
Cine Shore Rating:
2.5 An old generation friendship drugish tale.
Plot : Michael (Prathap Pothen) comes from abroad to meet his friends Ravi ( Raveendran ) Antony (Babu Antony), Madan (Maniyan Pilla Raju) and Raman (Vijayaraghavan). He tracks them down and the gang head to the school where they studied for a nostalgia.
Performances : Everyone has done a good job but what is noteworthy is the roles done by the youngsters who portray the childhood of the lead characters. Lal's cameo is also decent. Raveendran shines among the lead actors with a fantastic performance.
Technical Department : As you expect with an Aashiq Abu film, the frames are rich and a visual treat while the music is also in sync with the mood of the film. The 70s and 80s have been depicted realistically and full marks to the technical crew (Shyju Khalid's cinematography and Biji Bal's music)
Analysis : The film does aim at providing a nostalgic experience and to an extend succeeds especially in the first half. In comparison though, the 2nd half fades off. There is too much of lagging though the flashback sequences have been well shot which does make you interested. Still the screenplay could have been quicker. Despite the negatives, the film is a one time watch if you don't keep your hopes too high. Yes, the setting could have been much better with a better screenplay but it isn't entirely disappointing either. Aashiq Abu manages to pass a subtle message through the film which does make us think.
Rating – 2.5/5