What Is Lucifer All About And When He Will Arrive..?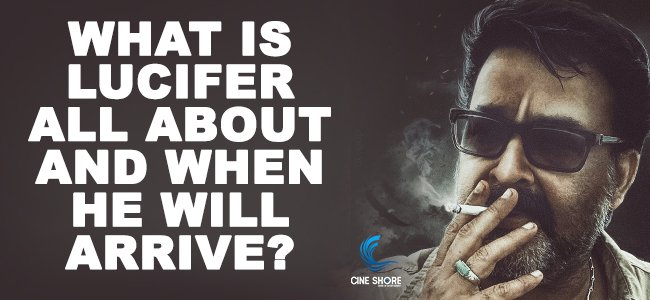 The fans, the audience, the media, the industry, all went into a frenzy when the big ticket announcement came yesterday as Lucifer was announced officially. It is inevitable for a such a project were a big star in an industry sets out for another, that too for a debut. When everyone is curious to know what it would be, here is what we have heard about the film. "Good and Evil is a common concept and at times they acts entirely different to your expectations". This is the one line which will be expanded by Murali Gopi and the film will be a genre of itself. There would be action, there would be thrills and it is said to be a dream project of the actor/writer.
Prithviraj, who was keen on getting into the technical department, found it as the best possible en route and with the entry of Mohanlal, he can't ask more. Ask, Murali Gopi about when the film would go onthe floors, he reveals that it would start only after his ongoing films finished including 'Kammara Sambhabam' starring Dileep and 'Tiyaan' which stars Prithviraj himself along with his brother and co – actor Indrajith. Lucifer is expected to kick off from later half of 2017 when Mohanlal too finishes his commitments and would probably hit by December 2017 or the beginning of 2018. Whenever it arrives, we could expect nothing but sparkles.