Rana Mocks Vikram In His Tweets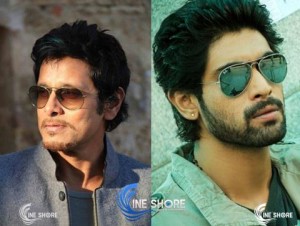 Now this is a new controversy that has come up in the South Industry. Upcoming Telugu star Rana has tweeted about Vikram, and this is what he had to say.
Rana Daggubati @RanaDaggubati
(https://twitter.com/RanaDaggubati )
Dear Mr.Vikram I see you quote me and my directions in quite a few media interactions of yours recently. It is best if you focus on your Career that isn't headed in the right direction with close to 10 odd disasters in your kitty I'm barely 2 1/2yrs old as an actor and You are almost close to 25yrs. Stay put on urs as I am on mine
not take anything away still a huge fan of few of your films
Now the problem that Rana has with Vikram apparently is due to an interview that Vikram gave recently. There, Vikram was asked about South stars not being able to balance Bollywood to which he had said it's not easy to manage, and while saying so mentioned about Rana saying that he had started in Telugu before moving to Bollywood and now seems uninterested with Telugu. This comment has not amused Rana and his tweet shows it. It doesn't seem though that Vikram was targeting Rana when he made that comment as we all know how Chiyaan is but now that this controversy has started, what would he reply?? Stay tuned for more updates on this one.