Next Big Thing Of Mollywood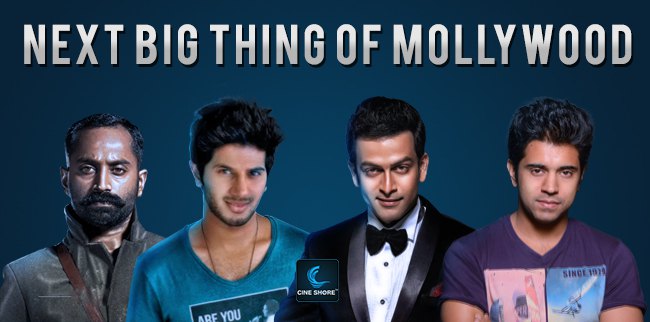 PRITHVIRAJ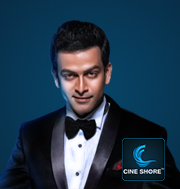 Who is the most daring actor in the Malayalam Industry. Undoubtedly, it would be Prithviraj. Take a less favourite and raw 'Stop Violence' in the very beginning or a shocker in the form of Mumbai Police, this man has never looked after any image problems. Yes, there are few actors like Fahadh who has tried something in the form of 22 Female Kottayam or so, but doing something like this after attaining some stardom needs real 'Dum'.
Strengths: Physique, Voice, and performance in intense roles.
Weakness's: Limitations in Comedies after a point, Dialogue delivery's in few roles.
Future: Will he become a Superstar or Not..? Prithviraj has got almost everything which a makes a big Star from looks to style and has a solid fan base among youngsters which is growing. He is a hot favourite of the many female audience also. Getting the support of a great young army is definitely the first step to become a Superstar but that's not enough right.?One becomes a true star only if he can attract a good number of audience from every category. But Prithviraj, lacks that universal acceptance because of lack of popularity among the family audience and the masses who comprises a big margin of audience. He has a decent amount of family audience, but that's mainly among urban going ones.
What next : If Prithviraj has to attain that wholesome audience, he should try to select couple of safe masala movies in between his serious or light hearted ones, plus he should maintain the current consistency of choosing good scripts, which is going on including the recent Picket 43
FAHADH FAASIL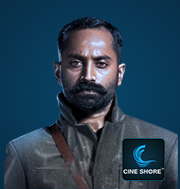 Ask about an actor who can surprise those audience, who wrote off him on his debut. The best answer would be Fahadh Faasil. He went to the oblivion after his debut was thrashed by the audience till he made a surprise come back through Kerala Cafe. Choosing his roles carefully without any image problem he slowly garnered the claps from those audience who booed on him. When he was trademarked as only-a-serious-actor , he again surprised the audience with films like 'Oru Indian Pranayakadha'. Stunning the audience without much macho appeal wasn't an easy task for Fahadh until he proved step by step. Whether he is the best actor of this generation is debatable, but no one has received this much appreciations from critics and audience in this short run.
Strengths : Versatility with roles played, Ease in performance, Charm
Weakness's : Not so commercial when compared with others, A bit forced in action sequences
Future : Will he become a Superstar or not..? Even though Fahadh is seen as brilliant actor, his performance in the box office is yet to take off in a proper manner, even if we consider the initials or long run. Apart from Aamen or Diamond Necklace, none of his movie have performed that much. Even his latest outing 'Iyobinte Pusthakam' with Amal Neerad didn't get much initials which was common for all previous movies of the director. This is because of lack in pleasing a certain amount of target audience. If you ask whether he has youth support, Yes, but limited. If you ask whether families likes him, Yes, but again minimal. Moreover, he is weak in rural markets who are a minimum guarantee audience if they like an actor. Take, Dileep for that case.
What Next : Fahadh is one actor who knows his limitations well than others. Thus he has expressed that he never wants to be known as a star but an actor. True to this, the same is happening with him right now. But as a topic of discussion we included him.
NIVIN PAULY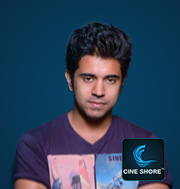 Nivin, is your typical boy-next-door. Even though he debuted in a serious character, later got a tag of light hearted actor. It was Thattathin Marayathu which gave him the much needed break, also letting him know where he is best. He was the most favourite among the audience when the biggest film of his career Bangalore Days happened besides Dulquer and Fahadh, which proved that people love him most when he appears in light characters.
Strength's : Comedy timing, Casual appeal, Favourite of general audience.
Weakness's : Limitations in handling intense roles, Not a risk taker
Future : Will he become a Superstar or not..? Looking at Nivins current going, there is only a less chance for him to get that Superstar tag.
What Next : Nivin has all potentials to become a popular hero for families and kids like a Jayaram in his 90′s or a Dileep right now. But for that too he has to target mainly those audience with his film selection. With a list of exciting projects ahead Nivin is totally looking safe in box office.
DULQUER SALMAAN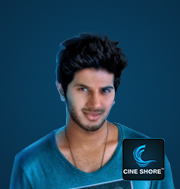 Now here is somebody who is ruling the roost in the box office among his contemporaries. Whether a romantic film or family flick, he has got that wholesome acceptance from the audience. Another plus for him is keeping himself in a low profile manner even though he is the biggest star kid, the Industry has got. With this, there is a good impression among the audience towards him. Though he is yet to prove as a great actor, he has got a handful of time with him to do so.
Strength's : Continuity of his father's fans (thus making a huge fan base right from the beginning), Superb looks and screen presence. Wholesome acceptance.
Weakness's : Even though he has got all those positives many feels like he is still in his fathers shadow, Like Nivin Pauly not a risk-taker, Template characters, Still to prove as an actor.
Future : Will he become a Superstar or not..? Yes, honestly speaking, the guy has got all the requirement's for a celebrated star but is still to tap those strengths. Among the audience, he is definitely the first option for the youth right now and was able to attract families and kids right away through films like Ustad Hotel, ABCD etc. This is proven by the performance of most of his movies over the content.
What Next : Dulquer knows that he has got the support from every category of audience, but needs to maintain that by doing every kind of movies. But as of now he is more or less playing safe by choosing only less challenging roles or films. While some says its high time, he should do an action flick, some opts that he should take time and do so. But everyone wants to see an all new Dulquer very soon from just being a soft going guy and with 'Njan' he showed a glimpse of that. He is having a big testing time with the Mani Ratnam directed 'OK Kanmani', with which he will be having a Telugu dub version also apart from Tamil. If the movie does the trick in a way it will help him in a more popularity.