Mohanlal Sir Is 'Another Level' Says Fight Master Silva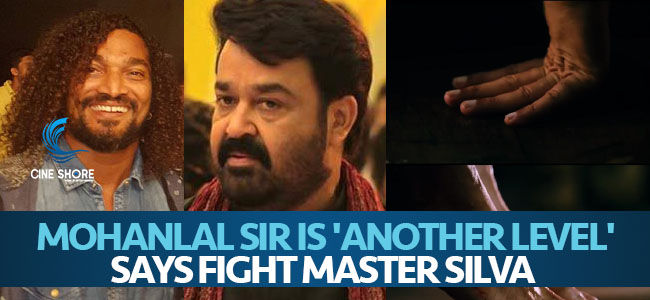 Who can forget that breathtaking fight sequence of Mohanlal from Oppam. The blind hero who was tortured like hell till then gets on his toes and takes on those policemen who enjoyed bashing him for personal grudge. The following result was an eruption in theaters from fans and audience alike for this surprise element in the film. When Mohanlal is on the other end these are common from his millions of fans who like their favourite star most on the heroic side.They're played Priyadarshan his trump card, with wisely infusing this element in a difficult plot. To justify his hero's this act, Priyan establishes his character, with is an expert in 'Kalari'. Here are the interesting revelations behind the camera from the fight master Stunt Silva, who choreographed this.
"It was Priyadarshan sir who called me to compose the only fight in the film. When I arrived the location what I saw was a small room with not much lighting and that was the set were the interrogation scene was set. Amidst that there is the veteran Priyadarshan running between his crews, co – ordinating the unit, without any ego or head weight. While I didn't know what to do, he came to me and explained about his hero who is blind and the fight should be composed keeping that limitation in mind. He also made me clear that there should be an influence of Kalari as the hero is an expert in that. While I started preparing it entered the down to earth, humble Mohanlal Sir, who welcomed me with a good morning and this 56 year old man standing in front of me asking me 'what to do master..?' with an energy level of 20 year old guy. I started with the build up before the fight where the hero warms up with his toes followed by the twist in one leg. These sequences resulted in claps from the unit during the shooting itself and i could imagine how would it be in the theatres. Once I finish a shot, Mohanlal sir would come instantly to me asking 'master next..? and i asked for a break loosing the patient", laughs Silva.
The stunt master who has completed around 60 films in his career, including Lal's own Loham, Mr. Fraud etc. is in full awe about the Superstar. "There is a scene where a Mohanlal's character is tied upside down and he did it himself in a time where no other actors will do so". Ask him to compare the Tamil hero's and Mohanlal and heconcludes "Mohanlal Sir is 'Vera level'.