I am Hurt By The Trolls : Naga Chaitanya On Premam Trolls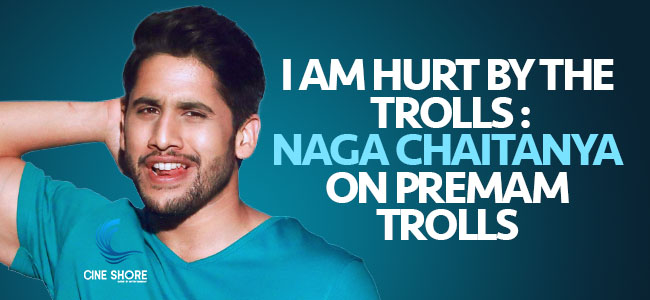 Ever since the Premam remake was announced in Telugu Naga Chaitanya has been the prey for the trollers both from Malayam and Tamil Premam fans. Premam was not only popular in Kerala, but also in Tamil Nadu and Andhra Pradesh were also it gained certain fans. It was universal and that has been the major attracting factor for Premam feels everyone. Not just the film, the cast including Nivin Pauly, Sai Pallavi, Madonna Sebastian, Anupama Parameshwaran also gained popularity and the latter two was retained in the remake version too. Anyways the film became red hot in remake market too, and it was the Telugu version which kicked off firstly. Naga Cahitanya, son of Nagarjuna and Shruti Haasan took Nivin and Sai Pallavi's place as the main leads. The trolls started to take off when some working stills of Shruti Hasaan hit the social media. The Premam fans were so much obsessed with their original characters that even a working still was more than enough for their outburst. It became worse when the 'Evare' song teaser [Malare Telugu version] was released online. The reactions were very hard that even the makers forced to close the comment section in YouTube to limit the attacks.
Recently, the audio of the film was released with the trailer and one more song teaser and the response have been the same that it has reached to the hero Naga Chaitanya himself. Now, he has responded that he was hurt by the continuous trolls. "The trolls have hurt me and such a reaction was never expected. We remake a lot films from otherlanguages, but while remaking a cult classic like 'Premam' criticism is inevitable but not in this manner. I remade it with certain intentions as the film had similarities with my personal life. I broke down into tears while watching the original in certain scenes" opens up Naga Chaitanya who has kept big expectations on the film, which is fixed for an October 1st week release falling with 'Dusserah' which is a festive season back there in Andhra Pradesh and Telangana states.